B-Musik rely on EHRGEIZ SuperNova RGBW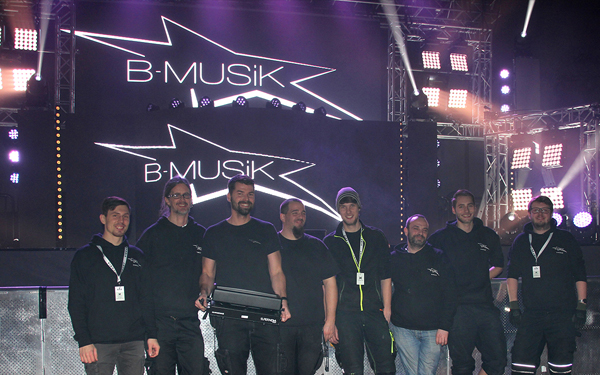 Januar 2018

The Berlin event company B-Musik extends their stock with EHRGEIZ SuperNova RGBW. The company located in Berlin Alt-Treptow / Berlin Adlershof owned by Robert Schlegel provides event services beginning with video production up to permanent installations.
Since 12 years the professional full service provider doesn't make any compromises when it comes to the product quality for their projects.
"We are really impressed from the enormous output of the SuperNova RBW. Compared with other fixtures on the market all the others look really dark. Furthermore the pixelfree optic and the homogeneous output offer a wide application field. Also the humidity test was successful passed during their first event. " Tells Robert Schlegel, CEO B-Musik

"The SuperNova RGBW is already one of the most wanted fixtures of our stock. Due to its high output, the flexible usage as blinder, wash light or strobe as well as the already mentioned outdoor ability this fixtures is a real all-rounder. "

If you are interested in renting, B-Musik is looking forward to your request at: This email address is being protected from spambots. You need JavaScript enabled to view it.