EHRGEIZ supports Charity Gala from the Kinderlachen e.V.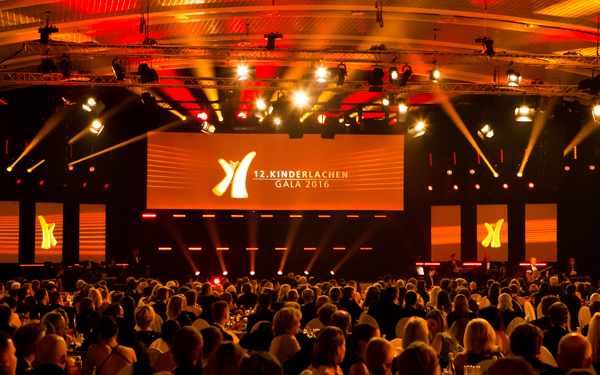 December 2016

For this years' charity-gala from the Kinderlachen e.V. EHRGEIZ provided 24 Helios+ 19Z.
The Helios+ 19Z is equipped with 19 RGBW LEDs with 15 Watt each as well as a light band with 8 zones. On top it has a flexible zoom from 11 to 58 degree.
The planning and realization of the event was done by the Trust Event Group. The light design was created by Sebastian Huwig and the technical realization by the Malkus Veranstaltungs GmbH.
"The Kinderlachen e.V. and its work with and for kids were in our minds before and when they asked us to help them with supporting the charity-gala we didn't think a long time. Of course we help." Steven Braun, CEO of the EHRGEIZ Lichttechnik GmbH
Since 2000 Kinderlachen e.V. supports ill children and children in need in various ways. As for example with scholarships or school material for socially disadvantaged children. Included the charity-gala more than 425000,- Euros have been raised over the year.
www.Kinderlachen.de | www.trust-event.com | www.malkus.de