"Schloss in Flammen" with EHRGEIZ Chroma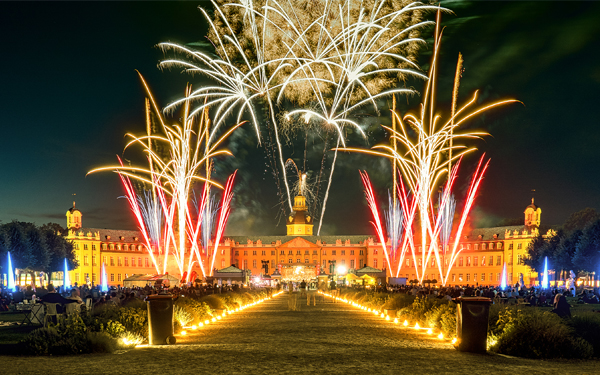 September 2016

During the event "Schloss in Flammen, in July the complete facade of the Karlsruhe palace was illuminated. Charly's Checkpoint the full service provider from Bruchsal was responsible for all technical issues.
With just a number of 40 EHRGEIZ Chroma-40-RGBW they could literally set the whole palace "on fire". The Chroma RGBW is a LED wash light which is useable in various ways and convinces with its built quality, light power and color mixture. 40 LEDs with 15 Watt each and RGBW color are used for the Chroma 40. They create a light power of 30.000 Lumen.

EHGREIZ is one of the first manufacturers which uses the innovative,VDE and UL certificated, cable management system eventCON that combines power and signal in one cable. This offers a fast set up and a use even under the harshest outdoor conditions.
www.charlys-checkpoint.de
Pictures: www.mikemayer.photography