Vaidas Baumila on tour with EHRGEIZ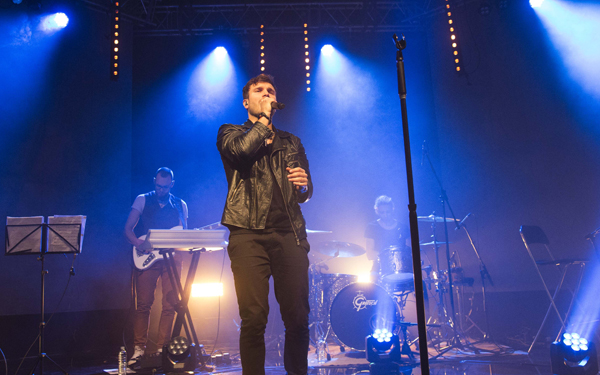 February 2016

In December 2015 Vaidas Baumila – international known by attending the Eurovison Song Contest 2015 – was on tour in his homeland Lithuania.
The sold out club tour "Iš Naujo" (which means renewal) stopped in clubs at all five major cities of the country. With him at all locations: the versatile light products of EHRGEIZ. "This tour was a bit different from the ones before due to a timecode based light show." explained Vaida Baumila.
The technical support was provided by the event service provider Mano Disco. For the light rig EHRGEIZ Chroma, Helios+ 19Z, Helios 7, BabyBeam 4 and some ignition COBALT x-3 Coupé were used. "Especially the flexibility of the EHRGEIZ fixtures created a fresh and unique look." completed Baumila.
"One big point for the successful shows was the great support by Mano Disco, EHRGEIZ and B&K Braun during, before and after the tour." explained Baumila
But not just the band and the artist were happy. Mykolas Lêckas the light designer and his technical team were happy too. The team worked the first team with products by EHRGEIZ and were satisfied by the reliable, easy to use and of course powerful lights.